30/05/2016 | No Comments »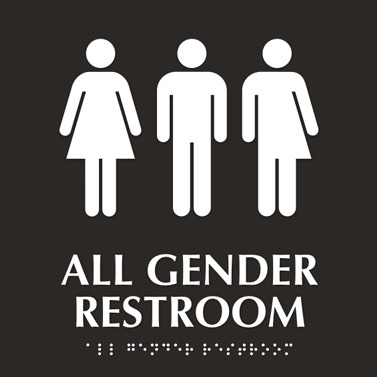 Not since the Satanic Panic of the 1980s have we seen as much moral alarmism and fear mongering as we're now enduring, with today's terror over gender-neutral toilets.
Texas and 10 other states filed suit last week challenging the U.S. Justice and Education Departments' issuance of an Obama directive instructing public schools to allow transgender students to use bathrooms matching their gender identity.
Supporters of the lawsuit, filed in a Texas federal court, say the move is designed to protect women and children (presumably from "unemployed homosexuals, deviants, rapists, transgenders, and other sodomites from every state"). Though the actual threat from these jobless homo-nazis is practically nonexistent, according to the Justice Department and others, Texas says it will forfeit $10 billion in federal funding for education rather than carry out the so-called "bathroom law." BTW, asked if he knows of any instances in which a child's safety has been threatened by transgender bathroom rights, Republican Texas Attorney General Ken Paxton has replied, "there's not a lot of research."
But foot-stomping is so much more fun (and vote-garnering!) than adaptive social functioning, isn't it?
Read the rest of this entry »
15/04/2016 | 2 Comments
Yours, mine, or theirs: citing "control issues" to justify bad behavior is just another excuse. It's nonsense, too, because we don't have control issues; we have irritation reflexes, entitlements, and a need for instant gratification. These form a perfect storm in our compulsion to influence the world around us – an Achilles' heel like no other. And where do go with it?
Behind the wheel.